This month I might have read what look like a lot of books, but I only read four of the books that were originally on my TBR for the month, not even half of what I set off to read. So yeah... about that.
I think what I can contribute to the success was the fact that these books are rather small books, nothing really over 300 pages. Gotta love short books!
Let's get to it, shall we. All books are listed in the order that I read them, and if I did a review, it is linked.
After having this book on my shelves FOR YEARS, I had finally plunged into picking this series up and so far (after reading the 1st and 2nd installment) I am pleased and VERY entertained! This book was so good. I loved the characters, I love the flow of the story I even liked the side characters that Gideon came in contact with, Lola Mack was probably my favorite, besides Gideon that is.
Vengeance in Death- ⭐⭐⭐
This is the 6th book in the In Death series. This one had a lot of focus on Roarke and Summerset back when they were in Ireland and the death of Summersets daughter and the men that were involved in her death. I liked this one more so because of the fact that we got to see from the killers POV, which is something that I love to read in my thrillers/mysteries/suspense books. I thrive on the creepy vibes that they put out. But still this one didn't give me everything that I wanted.
In this, the 7th book in the Easy Rawlins series we find Easy still not over the death of his best friend Raymond 'Mouse' Alexander so to try and get himself out of the grief and funk of it all, he jumps at the chance to help a friend of his. He gets a call and is asked to met his old friend and his wife to try and help find his step son who they believe is mixed up, not with a gang, but with a revolutionary party and they want him to come home. Easy has always been in the business of helping friends and this is no different. But what I really liked was the minor connections that you can make with the world in 2017. Outraged youth angry with "the man" killing black folks and getting away with it and wanted to stand up not just for themselves but for their communities. I have a review that you can check out. #BlackLivesMatter
The Cutting Season- ⭐⭐⭐⭐
This was a slow burner of a mystery but I couldn't keep myself from needing to know what was going to happen next. It starts with a dead body found on the grounds of a plantation turned tourist trap and it just goes waay deeper than I was expecting. Something that goes back all the way til 1871 between two families and the land that they have both lived, died, and worked on.
As a whole, these cast of characters were something else, you hear me. Caren, the main protagonist, had some personal demons that she had to work out throughout the book first with her mother, her daughter, the father of her child, the plantation itself, and the people who hired her to manage it, and at times you wanna say, "dammit Caren!" All the characters felt very real, very believable. I liked this story very much. This is the second book by Ms. Locke that I have read and I was not disappointed.
Six Easy Pieces- ⭐⭐⭐⭐⭐
Instead of having 6 more books between Bad Boy Brawly Brown and Little Scarlet Mr. Mosley gave us six quick intertwining stories that answer Easy's most important question: Is Mouse dead? But you also start to see Easy's family growing Jesus and Feather growing into more stronger and more healthier children than when they first became Easy's children and the relationship between Easy and Bonnie come under some strain as well.
The Man in my Basement- ⭐⭐⭐
I think I'm being nice when I say this was a three star book. What I thought was going to be a thriller, with a title like that, was not a thriller so much as a self discovery book. Charles, the man who owns the basement is on his last dime after being fired from his bank job and is almost on pariah status in the community due to the circumstances of his lack of employment. He barely has enough money to put food on his table when a man comes and asks that he rent his basement out for a very hefty sum for the remainder of the summer. Now while this man is in Charles' basement the relationship between the two men take a stance turn that I'm sure Charles was not expecting. While it was not the thriller that I hoped it to be, it definitely gives the reader a whole hell of a lot to think about. In terms of right and wrong.
A serial killer is on the loose and only Easy and one Det. is aware of this, no one else really believes it. All they see is a dead black woman and because it took place during/after the L.A riots in 1965 the police are afraid that it was a white man who is the killer and since the mood of community is something that the local cops are afraid to deal with they hire Easy to go where they can't to find out what really happened to the girl who was found dead and mutilated. Check out my review on this book for a more close looking at this race fueled murder mystery.
Cinnamon Kiss- ⭐⭐⭐⭐
After the shit went down in Little Scarlet, Easy was officially granted his PI license and carrying permit from the city of Los Angeles. No longer just a man, with an office, who just did favors for his friends, his now a PI. We find Easy looking to score some more, real money, real quickly. Feather, his adopted daughter, is sick with some kind of blood disease and no amount of juju from Mama Jo can help and neither can the doctors. Bonnie, Easy's long time love in gf knows of a hospital in Europe that can help but it very costly. With the influence of a man she has met at work (she's a flight attendant) Feather is able to get treated, but to pay for this treatment, Easy has to think of getting the money in maybe not the most legal ways. Saul, another PI and friend of Easy's, puts him on a case where he might not have to thinking about robbing a payroll truck finding a lawyer that has gone missing.
Waking with Enemies- ⭐⭐⭐⭐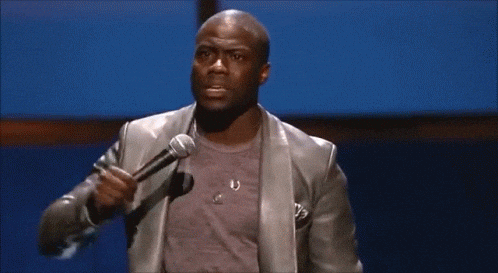 This book took off right where the last one ended, and I must say there was a TON of sex in this book. I was not ready for that. Like the first 100 pages had to be nothing but sex. SEX SEX
SEX!
But after that and between all the sex when it came down to the actual plot of assassin vs. assassin this was really good. The ending was what won it over for me. I liked how in this one we have another assassin who's goal in life, besides getting divorced from his wife in TX is killing Gideon. He happened to be in London on business and picks up another job and you see his story and how his and Gideons timelines line up. Once again, the characters were great they storyline was great, besides the long sex scenes it was a very good book.
Blonde Faith- ⭐⭐⭐
From Goodreads: Easy Rawlins, L.A.'s most reluctant detective, comes home one day to find Easter, the daughter of his friend Chrismas Black, left on his doorstep. Easy knows that this could only mean that the ex-marine Black is probably dead, or will be soon. Easter's appearance is only the beginning, as Easy is immersed in a sea of problems. The love of his life is marrying another man and his friend Mouse is wanted for the murder of a father of 12. As he's searching for a clue to Christmas Black's whereabouts, two suspicious MPs hire him to find his friend Black on behalf of the U.S. Army. Easy's investigation brings him to Faith Laneer, a blonde woman with a dark past. As Easy begins to put the pieces together, he realizes that Black's dissappearance has its roots in Vietnam, and that Faith might be in a world of danger.
The Ballad of Black Tom- ⭐⭐
A novella by Victor Lavalle, its a take on a H.P. Lovecraft short story. Now while I have never read anything by H.P. Lovecraft (due to the fact that he was a known racist) I thought I would like this take on something he wrote. While I did enjoy some aspects of the tale, it somehow didn't go all the way over for me. I guess I missed the whole thing that people love about this novella. I gave it two stars.
Go the F**k to Sleep- ⭐⭐⭐⭐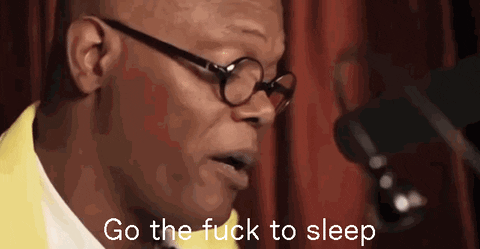 I was recommended this by a friend on Goodreads and it was HILARIOUS, it's not a children's book, but it's written like one and the audio version is narrated by Samuel L. Jackson. My library had it available via my Overdrive app and I read it faster than I downloaded it. It pretty much is an ode to those moments when you just want your child to go to sleep but they won't for some reason or another. And you are pretty much begging them to go the fuck to sleep.
So after I had read Black Tom novella, I knew I didn't want to just jump right into the next Easy book, and I tried my hand at something that has been on kindle was a while that I just hadn't tried out yet and that was Sleeping Giants.
Sleeping Giants- ⭐⭐⭐⭐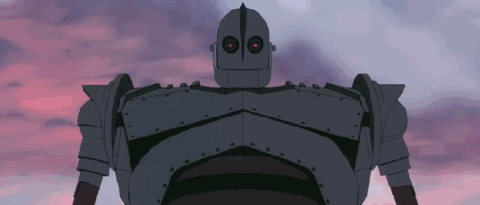 I was pleasantly surprised when I started this book. All I knew was that a little girl found a giant hand and that it was a scifi book. What I didn't know was that it was going to be as good as it was. It gave that Iron Giant feeling but more adult. This was told in interview format and journal format which I thought that somehow the story wasn't going to be told well enough but I was wrong. The interviewer is a no named man who has put together this team of Army helicopter pilots, physicists, linguist and others to figure out what this giant metal woman can do. Why it is here, what is her function, who made her. It was a great read and I will definitely be reading the second book
Waking Gods.
Little Green- ⭐⭐⭐⭐
At the end of Blond Faith we leave Easy drifting off into darkness in his not to be clearly identified suicide attempt. Waking up after being in a coma for two months Easy is asked for help one again. Fueled by Gator Blood, a special concoction by Mama Jo to keep him going, Easy is in search a young man that Mouse has always called Little Green. His mama is looking for him and is afraid for his safety. Bad LSD trips, bloody sacks filled with money, unknown parental connections, hippies, and free love.
Matilda- ⭐⭐⭐⭐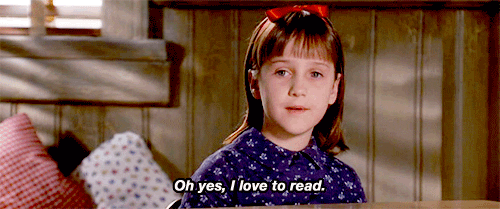 I must admit that I have never read a Roald Dahl book, ever. I have seen most of his book to movie adaptations, not really knowing they were books first.
James and the Giant Peach
is one of my favorite movies, but I have never read the book. Anyways... my library had
Matilda
the book and the audio (read by Katie Winslet, who does a great job by the way) available and I decided to end off my month with a children's classic.
It was so stinking cute. I can definitely see why people love it so much. This surely won't be the last Dahl book I read, next is going to JATGP. What I don't like to see is people being mad at Mr. Dahl about how he portrays these FICTIONAL characters. Sometimes that irks my nerves, but whatever. That's their opinion, I just think they are fantastic I thought the story so magical and even at some places tough to read. I mean that in terms of how the children at the school were treated at the school. Her (Matilda) parents were awful, Miss Honey was true to her name and she herself (Matilda) was such a delight. Very good Mr. Dahl, very good.
So that's it for me, let me know what you read for the month of June. Or if you have read any of the books that I have listed above hit me up down below.