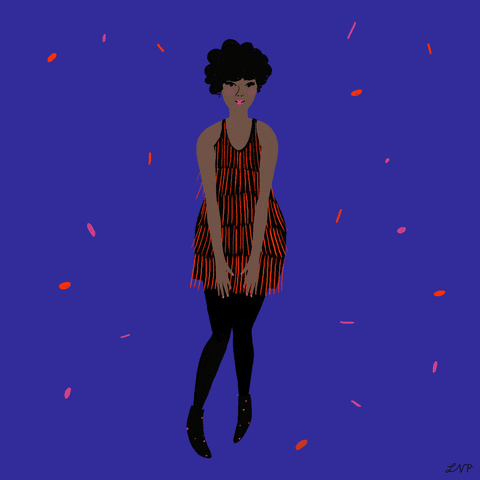 I
T'S MY
BIRTHDAY
MONTH! That is to say that in 15 days I'll be starting Chapter 32 of my life and I can hardly believe it. I'm very thankful to still be alive and kicking. It's also my blogs 1 year anniversary! This month is pretty special to me. So to show some serious love to myself I am hoping that this month I read nothing but 5 ⭐ reads (a gal can dream right?) But I do have some really good reads lined up for myself and a reread that if all goes well, I'll like it better than I did the first time and will want to continue on with the series. I'm getting a little ahead of myself, let us talk about the book, shall we? Happy New Year ya'll
⃟⃤⃟⃤⃟⃤⃟⃤⃟⃤⃟⃤⃟
⃟⃤⃟⃤⃟⃤⃟⃤⃟⃤⃟⃤⃟

G

em

O

f

T

he

O

cean

by August Wilson is the first in the series of 10 plays that he wrote that was to depict the culture and the heritage of African Americans through the ages. His first play is set in 1904 in Pittsburgh where Aunt Easter (the matriarch) runs a boarding house and one night two strangers come for a stay. I have never read or seen this play, but I'm very excited to read his plays in order and see the progression of people decade to decade.

T

he

M

oon

T

ells

S

ecrets

by Savanna Welles. Now if you have been here for some time you might be asking yourself, didn't she have that on her list sometime last year? And you would be correct. But I never got to it then and It has been calling me from my shelves again. But if you are new then I'll give you a quick rundown of the book. It's about a son and mother on the run. The mother is trying to protect the son because he is a shapeshifter/werewolf and someone is after them trying to kill them. I really enjoyed Savanna Welles' other book

When The Night Whispers

, you can check out my review

here

.

M

idnight

R

obber

by Nalo Hopkinson is next on my list due to the success I had reading

Brown Girl in the Ring

last month. I have not a clue what this book is about but I do know that it involves Carnival time and it takes on a Caribbean-colonized planet. I'm really excited about this science fiction/fantasy novel. I'm really excited about the prospect of having another woman writer to add to my favorites. #blackgirlmagic.

B

uffalo

S

oldier

by Maurice Broaddus is another book that I don't really know anything about. It's a 140-page novella set in Jamacia. But what really brought me to this book was 1. It was published by Tor.com. 2. It is a steampunk alternate history and 3. It has secrets agents and assassins. I mean really, what about that doesn't somehow sound badass? And have you see that cover? It just looks so interesting.

⃟⃤⃟⃤⃟⃤⃟⃤⃟⃤⃟⃤⃟
⃟⃤⃟⃤⃟⃤⃟⃤⃟⃤⃟⃤⃟

M

inion

by LA Banks. Again you are probably asking yourself, Arlene, didn't you read that book last year and didn't like it? As a matter of fact, didn't you hate the audiobook? Why, yes you are correct on both counts, but again, I made a goal for myself that I would get through this series since I have head NOTHING but really good things from two people that I trust on Goodreads. So again, I will try and see past the bad 90's lingo and just enjoy the story.

C

lay's

A

rk

by Octavia E. Butler is the third book in the

Seed to Harvest

series. I never want to try and see what is going to happen next in her books because I love the "where and the hell is this story going?" feeling that I get with her books and seeing how each book connects. Now I took a peek at what this one is about and I think I saw something about an alien invasion. Oh man, alien invasion. People with telepathic abilities and now an alien invasion. Okay, I'm gushing now.

T

he

L

ong

F

all

by Walter Mosley is the first book in the

Leonid McGill

series. I honestly don't even know why I want to start

this

series by him when a new series of his is coming out next month, but I just can't help it. I believe I've had this book for a while now, just sitting on my shelf and I figured why not?

S

o this is what I'll be working on this month. Not really big books, but I'm shooting good, hearty, hard-hitting, 5-star books. What are you starting out this new year with? Any new authors? Any titles you didn't get to get to last year? Have you made any goals for this year? If you have, drop me a line below.

Happy New Year

, happy reading!