I
t's that time again folks. Non Fiction November is upon us. Last year I didn't participate in this because I'm not really
into
that genre but I think this month I will give it a try. Now, due to last months major miss, I will not be holding my breath on these books but I will gives these a shot, mixed into whatever books I pick up for the month. Let's get to it.
N
ow I have heard nothing, and I mean
nothing but
good things about each and every one of these books, two of them have been turned into movies and one I heard is
AMAZING
on audio. I kind have high hopes with this selection and If these books blow my mind like I think they will I would be more than happy to add them to my shelves and pass them on to people who are in need of a good nonfiction book. Most of these books I will be getting from my library since I don't own them but that's okay, thats what
LIBRARIES ARE FOR!
#Supportyourlocallibrary
H

idden

F

igures:

My mama has been getting on me about reading this book since it was a SMASH hit in the box office and to be honest, it is something right up my alley. I have always be interested in the space program and to find out that these three BLACK women played an important role in the whole thing just give me all the life. And it makes me wonder why we haven't be taught these things in school or even in the MANY space movies that Hollywood has given us over the years. But it's whatever. I shall learn today. I also have the movie on hold for me at the library so I can watch that too finally. I'll be sure to have my tissues handy. I'm sure to cry out of sure #blackgirlmagic.

Trevor Noah is this South African comedy phenomena that has for a while now graced the small screen with his comedy specials and with his show,

The Daily Show.

And now we can get a glimpse of his life in this autobiography. Audible has the deal a while back where you can download this book for free, and I just jumped on it. I find Trevor very funny, from the clips that I have seen on his show, so when I saw that this was available I knew that I was going to go ahead and read it during #nonfictionnovember.

T

he

I

mmortal

L

ife

o

f

H

enrietta

L

acks:

I have only the slightest idea about what this book is about, obviously it's about the life and times of Henrietta Lacks, but the only other part of her story that I know about is the fact that they used her cells or genes to work out or make things to help humanity and they had stolen these from her and have been doing it FOR YEARS without her knowledge or consent. The movie starring Oprah Winfrey just came out this past year and once again, my tissues will be handy.
B

ad

F

eminist:
This was the first book by Roxane Gay that I had brought, and It was only because I saw Nnenna over on

SCSreads

on Youtube talk about much she really enjoyed this book. And I guess it was how she worded it or gave her thoughts on the book that it has always peaked my interests and been on my shelves unread, but

NO LONGER

. I believe this books talks about Roxane's own personal position on being a feminist and I'm guessing how she is seen sometimes as a bad feminist. Now I consider myself a feminist, and sometimes I also consider myself a bad feminist, so I'm interested in what she has to say on the topic.

T

he

W

armth

o

f

O

ther

S

uns:
I have had this book on my shelves for a very long time. Didi from

BrowngirlReading

had talked about this book years ago and it has always been on my mind. Seeing how blacks migrated once, I believe, slavery was over and how they traveled and set up new lives for themselves. I have read plenty of literary fiction, family, generational book about folks moving from the South to New York of California to search for a better life and why not get a nonfiction look at the same journey.

H

ow

T

o

B

e

B

lack: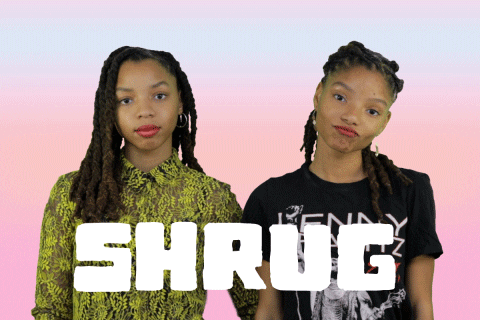 Another nonfiction book that I got from one of my favorite Youtube stars, Allyn on
YupIReadIt
talked about this book last year and I had found very reasonably priced on
Thriftbooks
and I was keeping it for just this occasion. It's supposed to be a satire/nonfiction book on blackness? *shrug* I'm not completely sure, but I remember her loving it and I've hear nothing but good things about the author, so yeah.
W
hat are you planning on reading this month? Any nonfiction? Any Recommendations that you can give, that will be very helpful. And quick shout out to you for coming and reading my rants about books and shit, I appreciate that. Thank you. Hit me up down below and let me know what's up.