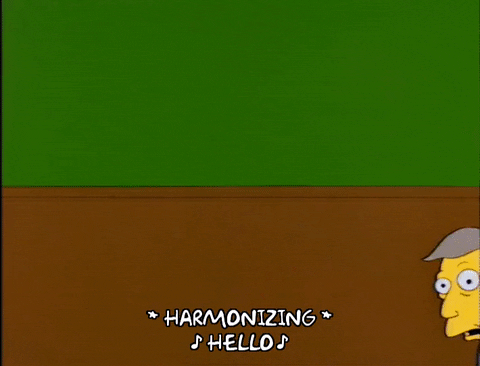 H
ello again!! We have
finally
made it to the end of April and while I have already read 8 books these are the last three books that I read in April. Two of them were rereads and one was new to me and the last book in a series (as of right now). I also want to go over my list from the beginning of the month and see how many books from that list I completed as well as sneak in a book haul. I have procured some books from my libraries book sale, NetGalley arcs, as well as some of the books that I have checked out. Let's get it.
M

idnight

R

iot-

⭐⭐⭐⭐

I think after reading

A Sky Full of Stars

by Linda Williams Jackson a few weeks ago, I just needed something lighter to read to get my spirits up, because of that book, while a great book with a great message can have a tug on the spirit so I wanted to read something fun.

Rivers of London

(the US title) is the first book in the

PC Peter Grant

series by Ben Aaronovitch. I have read this book three times now and I always find something new and funny about it with every read and Peter finding out that there are more than just ghost out there and that yes, in fact, wizards are real too is just the start of it all.

It all starts with a man getting his head knocked off and one night while on duty Peter runs into a ghost who saw the whole thing. And while trying to establish himself as a proper coper, Peter joins with Inspector Nightingale as his new apprentice in solving Londons crimes that have the slightest case of magical involvement.

This is just a fun series and you get so swept up in it.

M

oon

O

ver

S

oho-

⭐⭐⭐⭐

Is the second book in the

PC Peter Grant

series, and again, it was just as fun and fast pace as it was the first time I read it, even though I did bring it down one star.

In this story we find Peter investigating the mysterious deaths of Jazz musicians all around old London town. And I feel like if I go into any more detail I will then spoil the book for you, being that this is the second book in the series. What I will say that a reason why I took it back down a star is because there are moments in the story where Peter goes completely off track and gets so distracted by other things (girls in this case) that causes Peter to lose track of what is going on and I felt that there were moments when Mr. Aaronovitch was just having Peter ramble and not get to the point of some of the things Peter was telling us, or maybe I just didn't understand the connection. But either way, I found myself being bored and wanting to skim past those moments. I still stand by this series and I can't wait till the new one

Lies Sleeping

is released later this year.

C

ity

O

f

S

aviors -

⭐⭐⭐⭐

Is the fourth book in the

Detective Elouise Norton

series and I just had to pick this one up, I didn't want to so soon but it just had to know what happened after that crazy ending in

Trail of Echoes.

We are back with Lou, newly promoted Det. Sgt. Norton, as she has just come back from being on convalescent leave after taking down one of LA's creepiest serial killers. And while she might not be at 100% Lou just can't stay at home anymore while work is passing her by, as well as she just can't let her male colleagues think that she's taking extra time because she's soft. Being the only female in her work circle she takes great pride in her work, and I don't blame her she's good.

This gruesome tale starts off with a man, found dead in his house of what looks like anaphylactic shock. Surrounded by hundreds of cats, both dead and alive, newspapers, food containers, you name it. Mr. Washington (the victim) is a hoarder and while everyone on Lou's team wants to just label this as is there's something that Lou sees at Mr. Washington's house that makes Lou use her gut instinct and calls this a homicide. The rabbit hole that this mystery goes down was not what I was expecting at all. Reading the parts about his house and the smells and the amount of decay was the worst part of reading this book, it made me itch.

T

hose are the last couple books that I read in April and looking back at my original TBR I'm happy to say that I

read 8 books

that were on there while others I wasn't feeling when I picked them up. I think participating in the readathon helped me get in one more off my list. Did you participate in the readathon? Did it help you get to those last books on your TBR that you were holding on to the end for? Let me know.

D

own below are pictures of the books that I got from my libraries' April book sale, all of the books were just

a dollar per book!
N
ow while I was not the
BIGGEST
fan of the first book (I gave it a low 3 stars) I am a fan of the TV show so I figured why not? I was able to pick up All the
Mortal Instruments, Infernal Devices
series, as well as
The Bane Chronicles
and
Lady Midnight
all for 11 bucks. If I was to pick those up at the bookstore it would have easily cost me over 150 bucks. I was also able to pick up
Circe
by Madeline Miller for a smooth 3 bucks on Amazon. Earlier this month, right before it came out, someone over on Amazon had lowered the price of this new release to $2.67. I had no real intentions of buying the book, I was happy renting, but I thought if I hate it, it only costs me 3 bucks (S&H). I have heard mix reactions to her books, but I'm willing to give it a try.
N
etGalley was awesome enough to let me read two books prior to their release and they are:
How to Love A Jamaican: Stories is by Alexia Arthurs
Release Date: July 24th, 2018
Publishers: Random House Publishing Group- Ballantine
Pages: 256 pages (Kindle edition)
Genre: General Fiction (Adult), Literary Fiction
Song of Blood and Stone, The Earthsinger Chronicles #1 is by L. Penelope
Release Date: May 1st, 2018
Publishers: St. Martin's Press
Pages: 384 pages (Kindle edition)
Genre: Romance, Sci-Fi Fantasy
I
f you have read any of these books let me know down below! Till next time!